Hugo van der Goes ((Flemish, ca 1440-1482), The Virgin and Child with Saints,
Oil on wood panel, @43" x 49" panel
I may have mentioned I have much to learn about how art is actually made so I was very interested to see the preparatory underdrawing Hugo van der Goes used to guide him while painting the altarpiece above in the mid 15th century.
Art experts and enthusiasts like me aren't certain what then guided an 18th century artist to strip away the Virgin and Child, add another panel and turn the painting into a scene of the wedding of Henry VII to Elizabeth of York.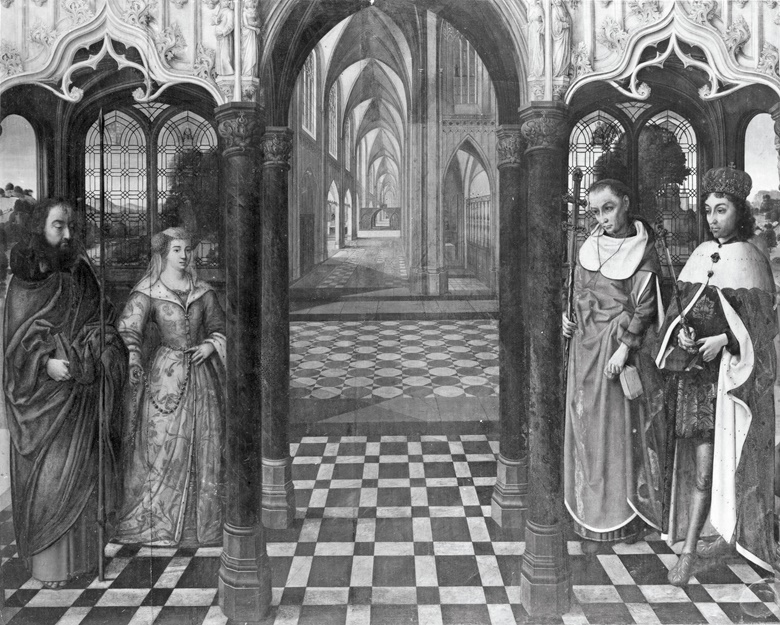 The altered panel had been suspected as early as 1890 but then denied by the owner of the work at the time. So the altarpiece came down through the ages as a wedding painting. This until 1983 -1984 when a one year restoration was carried out by David Bull. His work was done so meticulously that the underdrawing was kept intact - a feat considered a masterpiece in itself - and an amazing and extremely rare rediscovery of a work by a famous master was made.