Jim Farrant (English),
Sweet Peas and Daisies
, undated (ca. 2010)


Ahh, the still life. It has been a little while since I spent some time with one of the oldest art genres. And quite a while since the San Francisco air was so fresh, the birdsong so loud, the sun so promising that I felt a touch of spring fever.
Still life was an art form long before it was officially deemed a 'genre' by the Dutch in the 16th century (who called it stilleven). And, although often associated with flowers, still lifes are any arrangement of inanimate objects like fruit, glassware and textiles, usually set on a table. In western art history the earliest known still lifes were created by the Egyptians in the 15th century BCE with the most famous being at the Tomb of Menna whose walls are adorned with exceptionally detailed scenes of everyday life.
Later, while the Greek and Roman craftsmen mostly reserved their still lifes for mosaics (or the mosaics were the most endurable), they also placed every day objects in their frescoes like this one from a 1st Century wall at Pompei.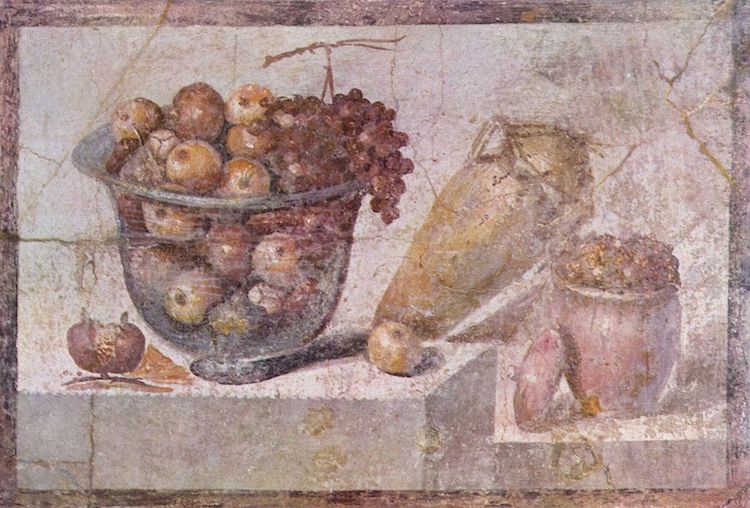 Then in the Middle Ages you find still lifes used for religious purposes, often incorporated into bible scenes and illuminated manuscripts. And then it was on to the Renaissance and astoundingly detailed paintings of everyday life.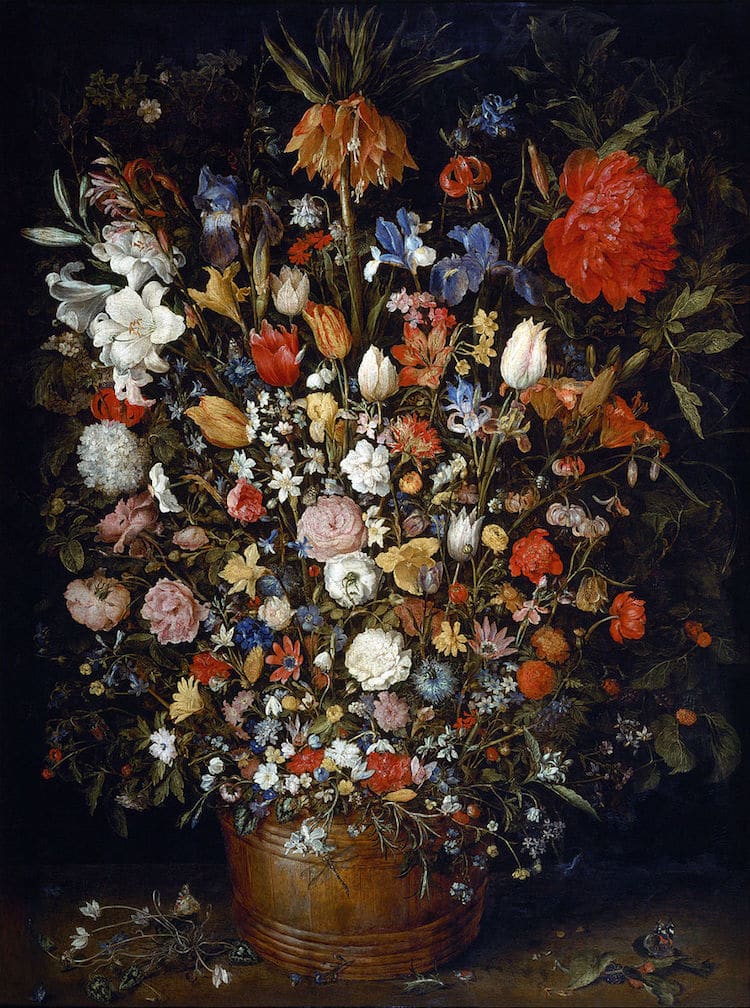 Jan Brueghel the Elder, Flowers in a Wooden Vessel, 1606-1607
And the Dutch
vanitas
still lifes with their
momento mori
admonition: Don't forget, everything dies, including you. So don't be too materialistic. (Or something along those lines all symbolized by rotting fruit, molding bread, rats, clocks, and other deteriorating or dead objects in the canvases).
Pieter Claelsz, Vanitas Still Life, 1625
Pretty soon it was on to Impressionist and Post Impressionist art with multi million dollar paintings of Sunflowers.
Vincent van Gogh, Sunflowers, 1889
And of course modern art which often challenges (or defeats) the viewer trying to discern the object.
Georges Braque, Still Life with Metronome, 1909